'All Work and No Play Makes Jack a Dull Boy' 'All Work and No Play Makes Jack a Dull Boy'
In: Geral
9
Jan
2009
Jack Torrance's first novel, finally published after his untimely death at the Overlook Hotel.
Dramatized in the Stephen King book, "The Shining," as well as the film by Stanley Kubrick.
Preview the first 15 pages by clicking the image bellow.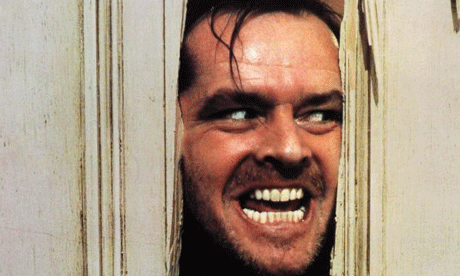 Foi publicado o primeiro (e único) romance de Jack Torrance após a sua morte no Hotel Overlook.
O caso foi imortalizado no livro de Stephen King "The Shinning" assim como na adaptação ao cinema num filme de Stanley Kubrick.
Vejam as primeiras 15 páginas do livro clicando na imagem abaixo.